Goldsboro has always been a small town. And although it has never been a famous tourist destination, for a time in the late 1800s into the early 1900s, it was a nice getaway for city dwellers in Harrisburg and York to come vacation in.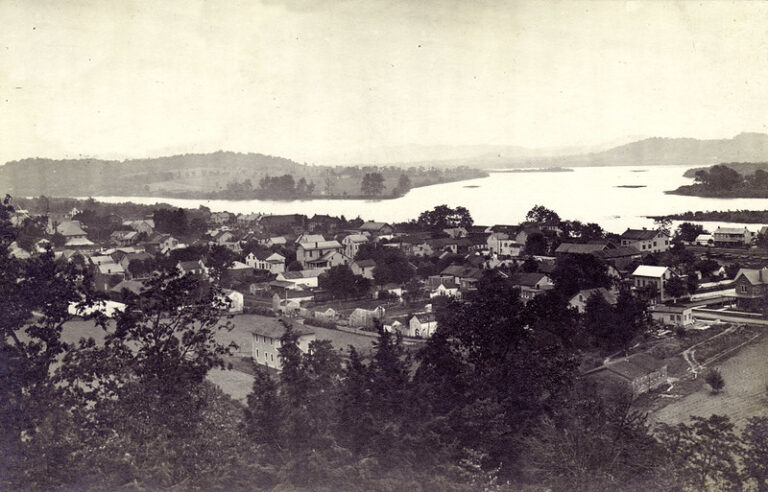 The primary attraction has been, and always will be, the Susquehanna River and the many river islands. From the larger Hill, Shelley's and Three Mile Islands, to the smaller Goodling, Goosehorn and Beech Islands, there are lots of fishing holes and picnic spots that have been enjoyed by many throughout the history of Goldsboro.
During the Victorian Era, in the mid to late 1800s, people really enjoyed a good picnic. And what's better than a picnic in a park? A picnic on an island, of course. 
As early as 1736, there was a ferry crossing just north of Goldsboro belonging to Nathan Hussey. It was an important crossing for early English settlers to the area. Later this ferry was operated by Henry Etter, who owned a tavern that was on the stagecoach turnpike route that went from York to Harrisburg along the river. This ferry became more well known as the Middletown Ferry. 
By 1850, the stagecoach route became the same basic route for the Northern Central Railroad, and the water stop for the steam locomotives now became the newly formed town of Goldsborough, named after John McDowell Goldsborough, the civil engineer of the railroad.
Now with the train, and the ferry, it was very easy to come down from Harrisburg and cross the river at Middletown, or to take a quick trip up from York. Local businessmen, like the Shelley families, were looking to make some money off of their prime leisure space. 
The ferry became more sophisticated over time. Early on it was just a simple barge that could haul carriages and a few people. By 1900 or so, it became more passenger friendly with benches and a roof.
The river in between Goldsboro and Hill Island is actually very shallow, especially at the north end of the island. It was even lower back in the day before dams further downstream raised the water level. Island dwellers would frequently ride their horse or drive their wagons across this northern section. At one time there was even a foot bridge that was erected for more easy access for visitors, but it was destroyed a couple of times in storms or ice floods. 
For larger events and excursions, there was a bandstand and a dance hall on Hill Island. There are stories of late night dances that could be heard from the Goldsboro shore. One of these bands that was doubtlessly used for celebrations would be the Goldsboro Cornet Band. 
For those that didn't feel like camping on the island, they could always stay in one of the accommodations in Goldsboro. There was the Eagle Hotel along the railroad tracks, and the National Hotel in the town square. Both were tavern style hotels that included a place to eat.
And if the guests didn't feel like eating at one of these taverns, they could always eat at one of the other restaurants, like a Slim Wilson's down closer to the river.
As Goldsboro grew, there was some new construction that happened that allowed even more accommodations for visitors.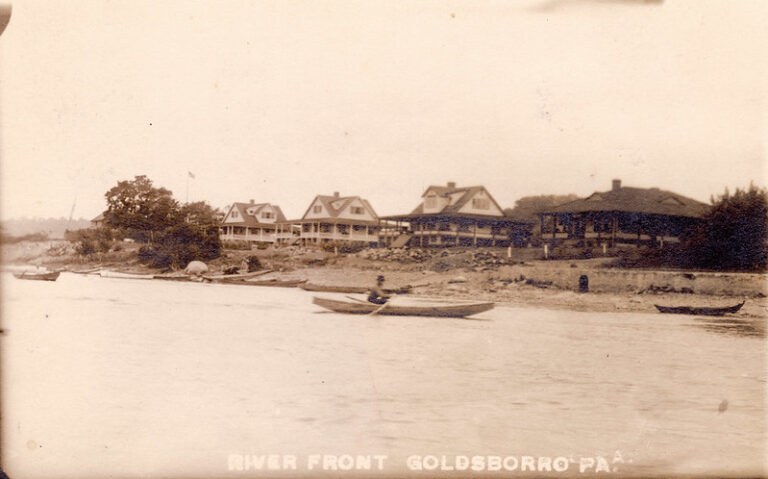 Around 1909, construction on some new riverfront lodges and cottages began. These were owned by wealthier people that lived in York or Harrisburg, and would rent them out to guests.
There were at least half a dozen or more lodges and cottages. Four of them were right in a row along the river: Avon Lodge, Edgewater Cottage, Isla Vista and Buena Vista cottages.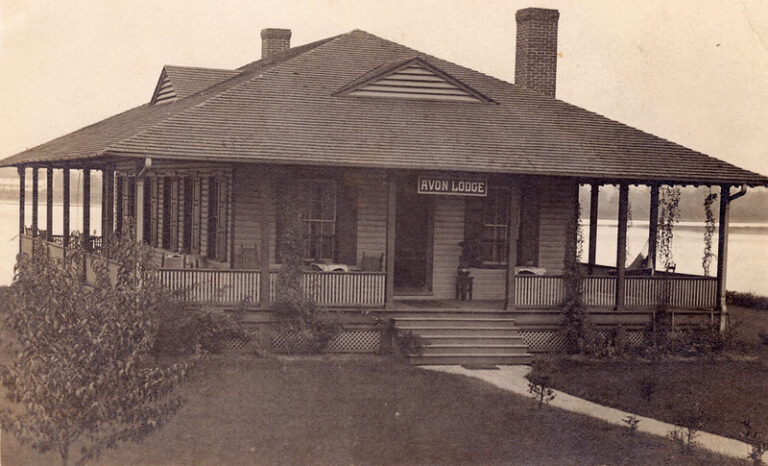 Summers were the busier season for these bungalows. Many groups would book them for their meetings, while individuals or families would lodge there for a few days. 
The fact that there are so many postcard series that exist from Goldsboro, especially of the riverfront cottages, speaks to the fact that there was a steady flow of visitors that stayed in Goldsboro, and wanted to tell their family back home about their vacation adventures. 
I wonder how well known Goldsboro was to the greater Susquehanna Valley. It still is a bit surprising to me that people came to visit. But I also have to keep in mind that it was a different town back in the late 1800s and early 1900s, with a lot more going on. 
I guess over time, people would become aware, and if they had a good time then it would become their spot for future recreation. Maybe they would catch a lot of big fish, or just enjoyed the scenery. Either way, the word did seem to get out, and people came. 
Here is the back of one of those postcards of the cottages. As you can tell, Ruth seems to be having a fine time. 
"We arrived O.K. Having a fine time. Here are some of the cottages. There names are Rio Vista, Hiawatha, Buena Vista and Locust. We go down to the river every day. With love, Ruth"
Summer fun was definitely the main attraction, but Goldsboro was also well known for some of it's winter events. 
In the late 1920s and up until 1940, there was another attraction that brought people to the Susquehanna near Goldsboro: Ice Carnivals.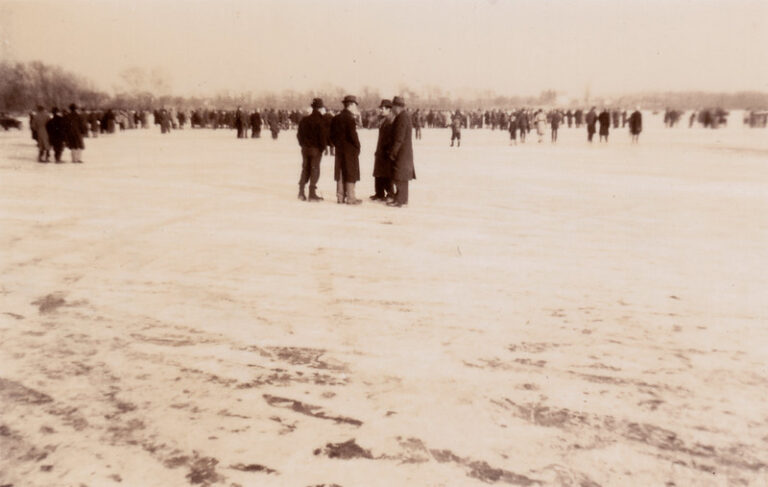 About once every four years, Goldsboro held and Ice Carnival when it got cold enough for the Susquehanna River to completely freeze over. These carnivals included car races, motorcycle races, speed time trials, and even airplane rides – all on the frozen river.
The ice track cleared had started by Hill Island and went down two miles to near Cly. For the speed trials it was just a straight shot, but for the races it was a loop that was around 5 miles. There were multiple events in different categories. 
Racers came from all over the state, Bethlehem, Chambersburg, York and Baltimore, MD. 
At the 1934 speed trials, the winner was Howard Mitzell on his bike without a sidecar, reaching 108 miles per hour.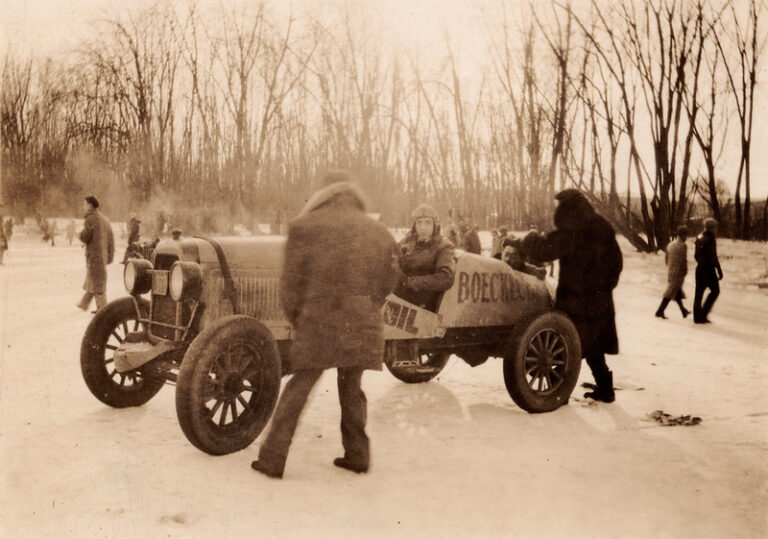 It's hard to imagine the ice thickness needed to support thousands of people, plus cars and airplanes. And not only that, but how long it would take with daily below freezing temperatures to achieve the super thick ice.
In between race events, there were food vendors and fires to warm up by on the banks of the river.
At least one of these carnivals was sponsored by the Goldsboro Fire Company. Their earnings went to help purchase a new fire apparatus (eventually purchased in 1939) and also to help pay off the newly constructed brick firehouse (built in 1929).
Thousands of spectators from Harrisburg, York and all over would come to these carnivals. They made for very memorable events, as some people today still remember going to them, and were a highlight of their childhood.
Can you imaging thousands of people, all standing on the frozen river, in the freezing temperatures, all watching car races? What about going for an airplane ride landing on the ice?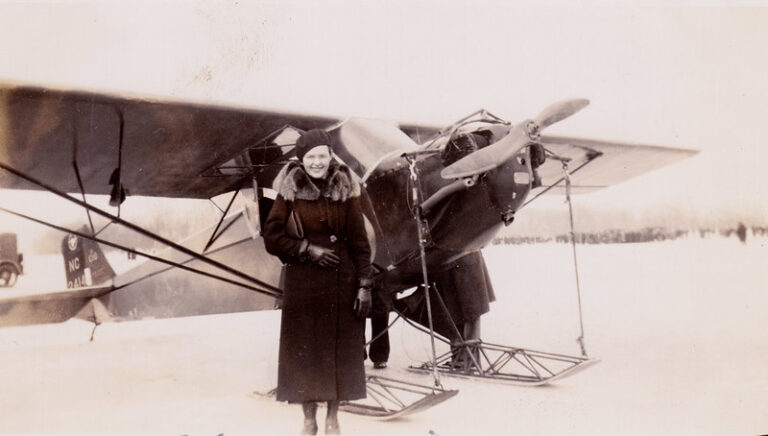 Unfortunately, these ice carnivals aren't able to happen anymore. The gradual raising of dams in the river, has raised the water level creating what is now called Lake Frederic in the area from York Haven up to Goldsboro. As a result, the river doesn't freeze as fast as it would when the water level was lower. So the air temperature would need below freezing for weeks in order for the river to freeze solid now, and we just don't get that cold here for that long for that to happen.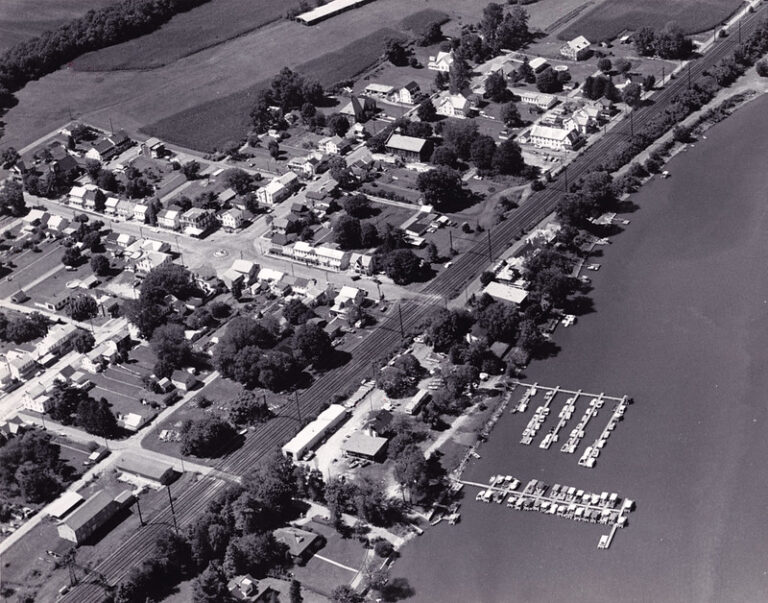 Goldsboro no longer has any taverns or hotels to stay in, and the cottages are now all privately owned residences. But people still come on weekends and holidays, and the main reason is still because of the river.
A marina gave locals an easy way to park their boats, for an easy day outing to the islands or for some fishing. 
Boating on the river is so popular, that on the weekends the streets would be full of trucks with trailers taking up any available spot, upsetting local residents who then couldn't park in front of their own house. 
As a result, some new parking lots with river access were eventually paved, allowing even more to park without choking up the streets and upsetting the Goldsborians. 
On any given summer weekend, you'll find a lot of river traffic. And on a holiday weekend like the Fourth of July or Labor Day, these parking lots can get pretty full. The same goes for some of these smaller islands. 
Today many of the small islands and boat launches are managed by the Pennsylvania Fish and Boat Commission. Maps can be found at the boat launches in Goldsboro, naming all the islands and showing where the picnic spots are.
Shad, bass and catfish are some of the species that are frequently caught in the area. 
The small islands are well maintained and are still excellent for picnics. They have picnic tables, charcoal grills, and small boat docks for easy access. 
There may not be any more Victorian picnics or late night dancing by the gazebos, but these islands still get plenty of activity. And on a summer night, the skies are often lit up with fireworks being shot off the islands or by boaters.
I was able to visit a few of these islands recently, and was pleasantly surprised by how nice they are.
If you'd like to experience an old time ferry ride, like what they would have used at the Middletown Ferry, you should check out the Millersburg Ferry still in operation today up in Millersburg PA. You can even take your car across on if you'd like.
In the end, tourism in Goldsboro is much like it was 150 years ago, great for picnicking and fishing. The businesses in town have faded, and there is no longer a train stop or a ferry, or even a hotel to stay in, but people keep coming, and new memories are still being made every summer.