To preserve the history of Goldsboro, PA and the surrounding Fishing Creek Valley, usually referred to as Etters.
We want to collect and archive pictures and stories about: Goldsboro, Yocumtown, Cly, Plainfield (Smoketown), Newberrytown, Paddletown, Shelley Island, Hill Island, businesses, activities, disasters, ice carnivals, parades, railroad, town baseball teams, class photos, soap box derbies and anything else from the area.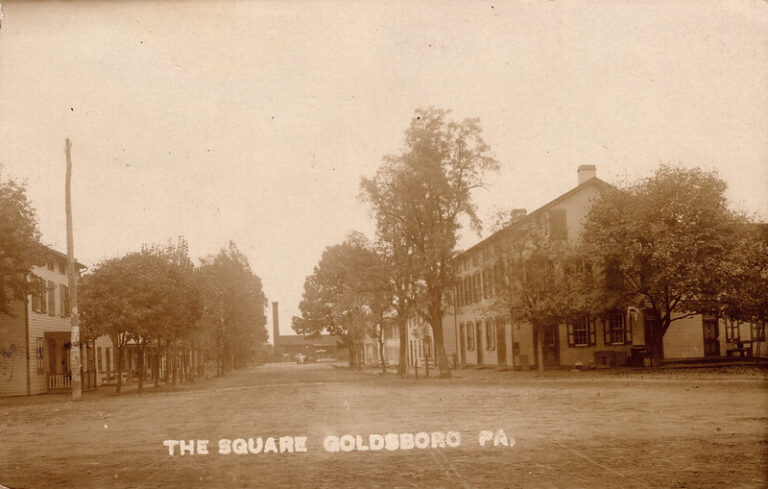 The association's History
In 1976, the Goldsboro Historical Association was formed. One of its first money making projects was an Arts and Crafts Show. At the time, funds were being raised for the restoration of historical sites in the town.
On October 17, 1976 the square of Goldsboro was rededicated by the Historical Association in celebration of its restoration. Following the ceremony, a Bicentennial Fun Day took place. Old fashioned games for the children were held on the lawn of the Fire Hall. A chicken corn soup supper was served. In the evening a fashion show took place with clothes from the 1800's to the present time. The different fashions were donated for the show by residents of the community.
Immediately following, was a program of short skits entitled "This is Your Life, Goldsboro!" The evening closed with a wiener roast and hayrides. It proved to be a very worthwhile Bicentennial Celebration.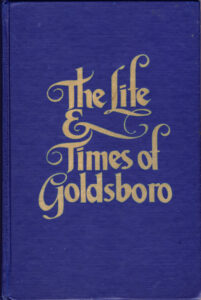 The association published a book: The Life and Times of Goldsboro, edited by Jessie Sanders and illustrated by Glenn Schlosser. It was compiled from information from various York County histories, newspapers, and local residents memories. 500 copies were made, and it has saved much of the town history that may have been lost if not for the efforts of those who contributed. 
The original association became dormant, but in 2019 it was revived and is now in the process of gathering the history that has been lost, including many photos published in the Goldsboro book which we would like to find again.
Special thanks to many contributors
Annette Fillmore
Pastor Charlie Yost
Lillie Kohler
Rosy Nelson
Henry Lehman
Harriet Reeser
Beth Johnston
Lynetta Gross
Lee Fishel
and others
We are actively seeking any photos, postcards, newspapers and any other items that people would be willing to let us scan for our archive. We meet on the 2nd Wednesday of the month, and also are willing to make home visits with our scanner. Contact: luke.broersma@gmail.com